Power back-office operations online
Procure helps you streamline purchase order and accounts payable processes, reduce double-handling and administrative bottlenecks and create greater visibility across payments through an integration with Accredo accounting software.
Accredo integration
Integration with accounting software, Accredo, means purchase orders and invoices can be created and viewed from Accredo, while giving back-office teams visibility across branch cost centre documents
Manage authorisation.
Payment processing is easier with automated purchase authorisation. Procure streamlines the movement of a purchase order through your approval workflow to reduce inefficiencies and holdups.
Access anywhere!
Procure is a web app that can be accessed anywhere you have an internet connection - on desktop, tablet or smartphone - meaning your team can always log in, view and update from anywhere, in real time.
Manage & assign tasks
Procure integrates with your email system, allowing users within a workflow to be automatically notified of new tasks via email.
integraSell Procure features
Generate a purchase order Dashboard control - view current orders and invoices Authorising, accepting and declining a purchase order or invoice Filter and search order and invoice history Purchase order distribution - print, pdf or email Audit orders and invoices Create repeat purchase orders Auto-match scanned invoices and purchase orders Sophisticated approval rules Creation of new products when generating a purchase order
Integration with your favourite digital tools










Set up
Stand alone license
$5220
---
One time configuration:
Installation on your own server
Configured to your precise needs
Monthly Support
To your existing Merchant license
$340
---
Monthly support fee includes:
Software updates
Support
View more products in the integraSell suite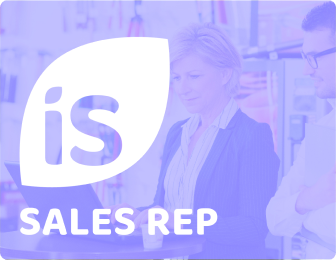 Connect your sales team to up-to-date data, wherever they need to work with integraSell Sales Rep
integraSell Sales Rep