Selling online made simple with
integraSell's integration with Accredo is the most cost-effective and efficient way to offer your B2B or B2C product range online.
It acts as a powerful engine, automating the transfer of data for thousands of products and orders from Accredo, reducing administrative processing and ensuring that your website is always up to date with the latest product information for customers.
Developed by Native Software
A secure, proven system.
Customisable to suit your business
integraSell's off-the-shelf solution makes it easy to get started with selling online, but is flexible enough to adapt to the way you want to work. Stay on-brand online with a customisable customer-facing interface, which you can manage yourself through an intuitive online content management system.
Update once, autopublish everywhere
Automated data syncing ensures accuracy. Accredo remains your single source of truth, updating across your customer-facing platform with the latest pricing and product data in real-time. Our unique data extraction method ensures only necessary data is processed, saving on bandwidth costs and time.

Flexible and scalable
integraSell offers functionality that grows with your business.
Backed by a legacy of innovation.

Always evolving
Launched in 2005, integraSell is a trusted, proven system that has continued to evolve to meet the changing needs of businesses operating in an ever-developing online marketplace. We continue to add new features that are aligned with Accredo updates and are automatically rolled out to your platform.
A seamless
sales suite
Integrations across popular payment methods, chat plug-ins, CRM, ERP, shipping, inventory management and other business-critical online tools give you a single, complete suite from which to efficiently manage sales, increase visibility across your business and reduce error-prone double-handling.





















integraSell has helped businesses perform their best since 2005
1.6m +
Website orders
$500m+
In sales orders
500+
Orders processed per hour at peak times
The integraSell suite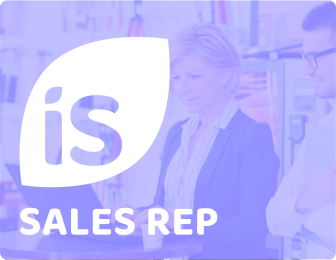 Connect your sales team to up-to-date data, wherever they need to work with integraSell Sales Rep
integraSell Sales Rep
integraSell features
Task scheduler
Order approval workflow
Multiple websites
REST API
Inventory arrivals
PDF order reader
Sales and advertising promotion
Auto-publishing
CSV/Excel order upload
Voucher and discount code system
Split orders
Buying pattern generated order form
PDF document generator
Order dispatch emails
Customisable freight calculations
Custom reporting
Courier tracking
Multiple price tiers, discount matrix and special pricing structure
Custom forms
Realtime ERP messaging